Intern (m/f/d)
in the strategy team
As an intern at team WEINHUT
Tour optimization, quality inspection, company health management: With us, you decide what your internship should be about. As a young and dynamic team, we offer a variety of projects in which you can support us – depending on your interests and skills. With us, you can actively contribute yourself and your ideas – and these are by no means the only advantages:
Lena has well arrived at WEINHUT
"During the semester break, I was an intern in the strategy team at WEINHUT. An instructive change from the lecture period in my teaching studies! Because it fits in with my schedule, I recently started working as a parcel collector during the semester."
– Lena Hendlmeier
lready interested? Then off to speed dating:
So kommt Ihre Bewerbung an
Bei uns kommen Sie gut an, wenn Sie die folgenden Voraussetzungen erfüllen:
Immatrikulierter Student (m/w/d)
Die Fachrichtung (z.B. Lehramt, BWL, Logistik, Psychologie) spielt für uns keine Rolle
Mindestens drei Monate Zeit
Generelles Interesse an der Logistikbranche
Sie möchten mehr Informationen? Hier haben wir eine ganze Reihe an häufig gestellten Fragen für Sie beantwortet:
How is the internship compensated?
Interns receive an expense allowance of 700 euros gross per month.
What are my working hours?
As an intern, you will work approximately 35 hours per week. You can arrange these flexibly, whereby you should be in the office approximately between 7.30 am and 4 pm.
Where will I work?
Our administration is located in Neutraubling.
What is the content of my internship?
As an intern in the strategy team, you will assume responsibility for various logistics projects. Topics such as route optimization can be just as interesting as company health management. We will be guided by your interests when it comes to setting the specific focus.
Is there an apartment/accomodation?
We offer employee apartments in Sinzing. Depending on availability, these can also be rented by interns. The one-room apartments cost around 350 euros per month and the rent can be offset against the internship allowance if required.
WEINHUT GmbH
Graslitzer Straße 2 
93073 Neutraubling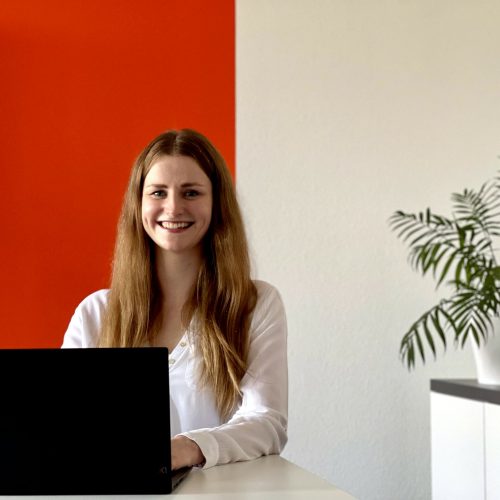 Our personell officer Julia Möslein is looking forward to your call or message.